My apologies to everyone who experienced any weirdness from my site over the past few days. I installed a plugin called Redirection to redirect people from my old personal-name site to this one. Instead, the plugin linked everything from this once-fine site to my old site. If you're a subscriber, you probably received a couple post you'd already received in the past. Sorry about that.
Why this happened, I'm not entirely sure. It might have something to do with the fact that my technical skills are limited to sprinkling my computer with magic pencil shavings when things go awry.
However, I'm trying to turn this into some kind of learning experience. And since I accidentally subjected you all to the effects of technological incompetence on my part, I owe you at least something useful for your troubles.
Anatomy of a WordPress Disaster
What events or (lack of) actions led up to this?
I had no recent backups of databases, only my content.  The most recent full backup was two weeks old, automatically generated by Bluehost.
I installed a powerful plugin without testing it on an off-line website copy first.
I didn't read the instructions.
I installed the plugin while I was sleepy.
Now you see why this is embarrassing. These are all simple mistakes. If you're a tech support person, just know that I have a lot more respect for what you do, though after reading the above points I doubt the feeling is mutual.
How to Prevent a WordPress Disaster
Make weekly backups of your databases. It's possible to automate this process. I had WP-DB Backup, but never received the automated backups in my email. And I never bothered to figure out why. I'm evaluating a couple new plugins right now.
Take the time required to read all the instructions. When in doubt, read the instructions again
The more powerful the plugin, the more damage it can do. Just keep this in mind for clicking 'okay.'
How I Managed This Entirely User-Created Disaster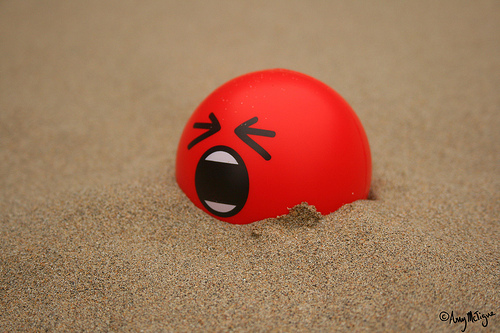 First I freaked out a little bit. Next I got out the pencil shavings. Then I spent three days trying to figure out what the hell was wrong. Eventually I broke down and started calling Bluehost. After a few unsuccessful restore attempts, I talked to a pretty clever tech support guy who, in about a minute, went into myPHPadmin, changed one line of code, and fixed the problem.
One line of code. The simplest thing in the world…for that tech support guy (I'm sure there's a post in there).
Even with the utter chaos and destruction, I can't blame the plugin. In fact, I'd like to thank John at Urban Giraffe for making this plugin available and (sometimes) answering questions on the support forum. I'm sure plugin development takes a lot of time and energy.
Is this a powerful plugin? Yes.
Would I use it again? Maybe. Only much, much more carefully.
I've got to say that Bluehost support really impressed me. I had recently considered changing hosting providers, but no more. Bluehost isn't the cheapest, but the support is world-class. That's worth it. Finally, I'd like to say…
Thank you tech support people for fixing the stupid mistakes people make!
Talk back at me
Have you ever had a website disaster? If so, how did you fix it?
How many times do you find yourself you had read the instructions in the first place?
Know any good automated backup plugins or programs?
Bonus for Redirection Users
Everyone else can skip this part. If you're using Redirection, this is for you. I couldn't find an answer on John's website. So here I answered my own question in a support thread.
For anyone else who had their blog toasted by (mis)use of the Redirection plugin…

My first plan was to restore the home directory or public_html with a full backup file from about two weeks ago. This isn't the best option, as I'd lose a couple posts and some recent site improvements, but it was better than doing nothing.

I called Bluehost. First I was going to have them do a full restore. Uploaded a few zip files. Had some trouble. After several calls, the tech guy went into myPHPadmin to wp_options.

For my site, he found the problem in entry 39 under option_name -> home. I think this plugin changes the settings for the home address. Who would've thought one option could do so much? If you have a backup of this file, you should be able to compare the old and new values.
Photo credit for the bus: laffy4k
Photo credit for the angry red ball: amymctigue