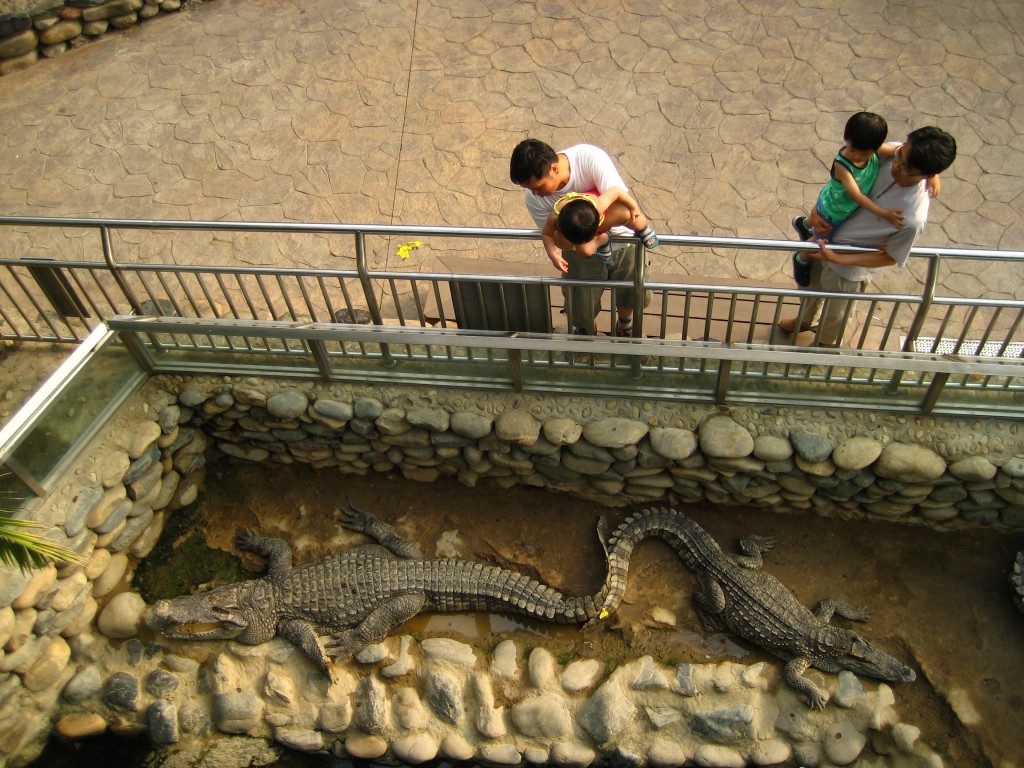 Hello Happenchance readers, I just wanted to confess something: I'm scared shitless.  
Why?
Because in less than three weeks, I'm going to be a first-time father.
Yet, even though I'm scared shitless, I know things will work out fine. I won't leave the baby on top of my car, feed it paint chips, or dangle it over an alligator pit (and if I did, my wife would single-handedly fight off a pack of alligators to retrieve it).
Of course, this new responsibility is terrifying; the life of a very tiny person will be in our hands. But scared or not, I still have to be some baby's daddy, and freaking out about it won't do anyone any good. So I just have to accept that I'm scared shitless and proceed from there.
The wife and I, we'll figure it out as we go along. We'll make mistakes, maybe get CPS called on us once or twice (joke), but for the most part, we'll be good parents.
How do I know this?
[Here's the part where I bring it around and make this post relevant for you, loyal reader]
Because metaphorical dragons aren't so scary after you slay them.
Because doing a thing is the best way to stop being afraid of that thing.
Think about all those things you've done that at first terrified you but later were okay: your first day at school, your first date, the first time you shared your work in public, etc., etc.
Just the thought of doing them made your pulse quicken, your heart pound, and your stomach twist up into knots. But, after you did that thing, you look back and ask yourself "what's the big deal?"
You can read articles on getting over your stage fright, but the best way to get over stage fright is to get on stage.
You can take classes in communications, but the best way to get over your fear of public speaking is to do some public speaking.
You can make great plans and avoid failure, but the best way to get over your fear of failure is to fail (publicly, and hard).
You can study martial arts, but the best way to get over your fear of getting punched is to get punched (then punch back, twice as hard).
Why does doing a thing reduce a person's fear of that thing?
Because experience is the best teacher you'll ever find.
Homework assignment:
Go do something you're afraid of. You'll be fine, I promise.
On to the links: