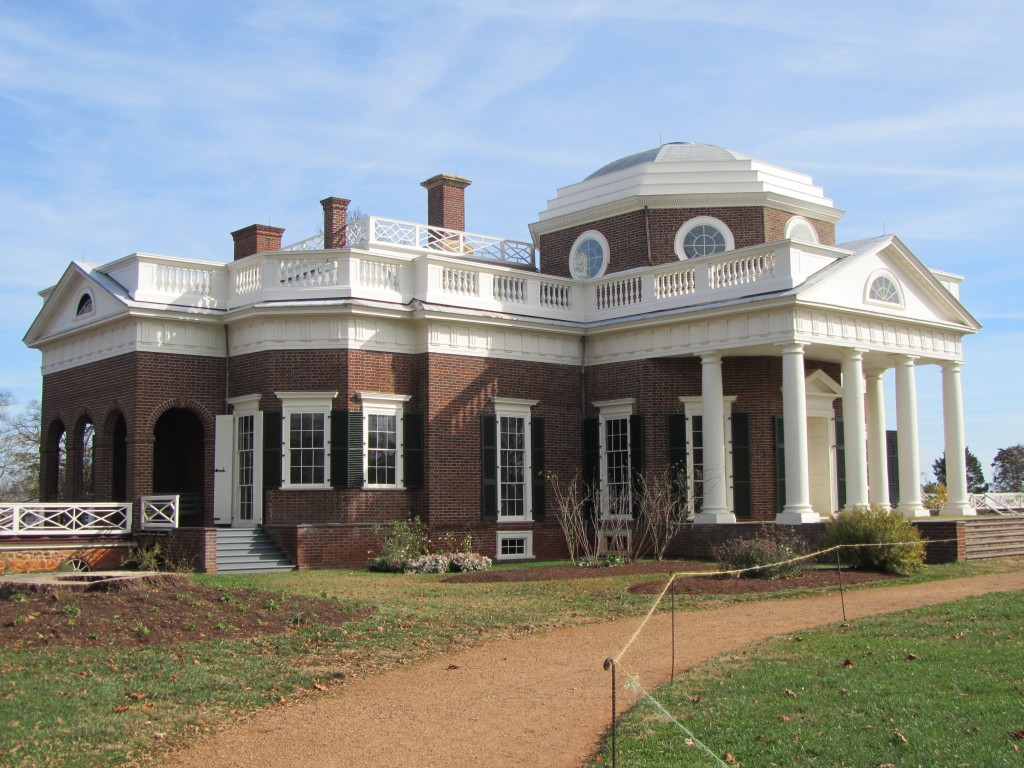 Today during a visit to Monticello I gained an appreciation of Thomas Jefferson the geek:  TJ was an unrepentant polymath and reader who at one time held the largest collection of books in the young United States. He compulsively recorded his expenses, gardening activity, and the daily temperature and wind direction. He also wrote over 1,000 letters a year (which were copied then filed in chronological and alphabetical order). And he used a standing desk:
After strolling the grounds, I went into the gift shop and found proof TJ was also a proto-blogger: he wrote a top-ten list of "canons for observation in practical life." Here they are:
Never put off till tomorrow what you can do to-day.
Never trouble another for what you can do yourself.
Never spend your money before you have it.
Never buy what you do not want, because it is cheap; it will be dear to you.
Pride costs us more than hunger, thirst and cold.
We never repent of having eaten too little.
Nothing is troublesome that we do willingly.
How much pain have cost us the evils which have never happened.
Take things always by their smooth handle.
When angry, count ten, before you speak; if very angry, an hundred.
Now for the links:
Have a great week!